... ist die schönste Freude!!!
... is the greatest joy!!!
This month, Santa Claus is the focus of the
Dream
Factory
Challenge.
Unser Film für diesen Monat ist
Our movie for this month is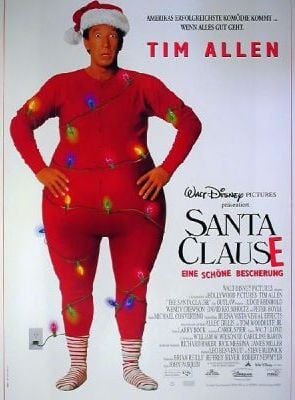 Santa Clause
Stichworte:
Es dreht sich alles um den Weihnachtsmann und/oder Weihnachten
Keywords:
It's all about Santa Claus and/or Christmas
Auf meiner Karte ist der Weihnachtsmann zu Besuch bei den Waldtieren.
Alle Figuren (

Hello Bluebird Stamps

) haben ich auf ein separates Stück Papier gestempelt, mit Alkoholstiften coloriert und ausgeschnitten.
Den Hintergrund der Karte habe ich mit Distress Oxides gestaltet. nach dem Trocknen
habe ich den Silhouettenstempel (

Nellies Choice

), zuerst in grau und dann noch einmal in weiß, gestempelt. Mit einem weißen Fineliner habe ich kleine Akzente gesetzt und den Schneefall angedeutet.
Zum Schluss platzierte ich die Figuren und stempelte den Text.
On my card, Santa Claus is visiting the forest animals.
I stamped all figures (
Hello Bluebird Stamps
)on a separate piece of paper, colored them with alcohol pencils and cut them out.
I used Distress Oxides for the background of the card. after drying I stamped the silhouette stamp (
Nellies Choice
), first in gray and then again in white. With a white fineliner I set small accents and indicated the snowfall.
Finally I placed the figures and stamped the sentiment.
Ich hoffe, ich konnte Euch inspirieren mitzumachen.
I hope I was able to inspire you to participate.
~~~~~~~~~~~~~~~~~~~~~~~~~~~~~~~~~~~~~~~~~~~~~~~~~~~~~